- RENTAL FROM SATURDAY TO SATURDAY ON OUR STRETCH
- RENTAL FROM FRIDAY TILL FRIDAY ON THE HIGHER STRETCH IN VERS
Luxe XL Boat = € 200,-
Boilies from € 5,50 per kilo
Particles Tigers/mais € 2.95 per kilo
Raptor rubber dinghy 3 m long = € 75,-
4pk outboard motor for raptor dinghy = € 50,-
6x rods + 6x reels + all the hardware = € 175,-
Bottlesystem = € 10,- per piece (minimum of 2)
Prebaiting € 50,- two spots (excl boilies)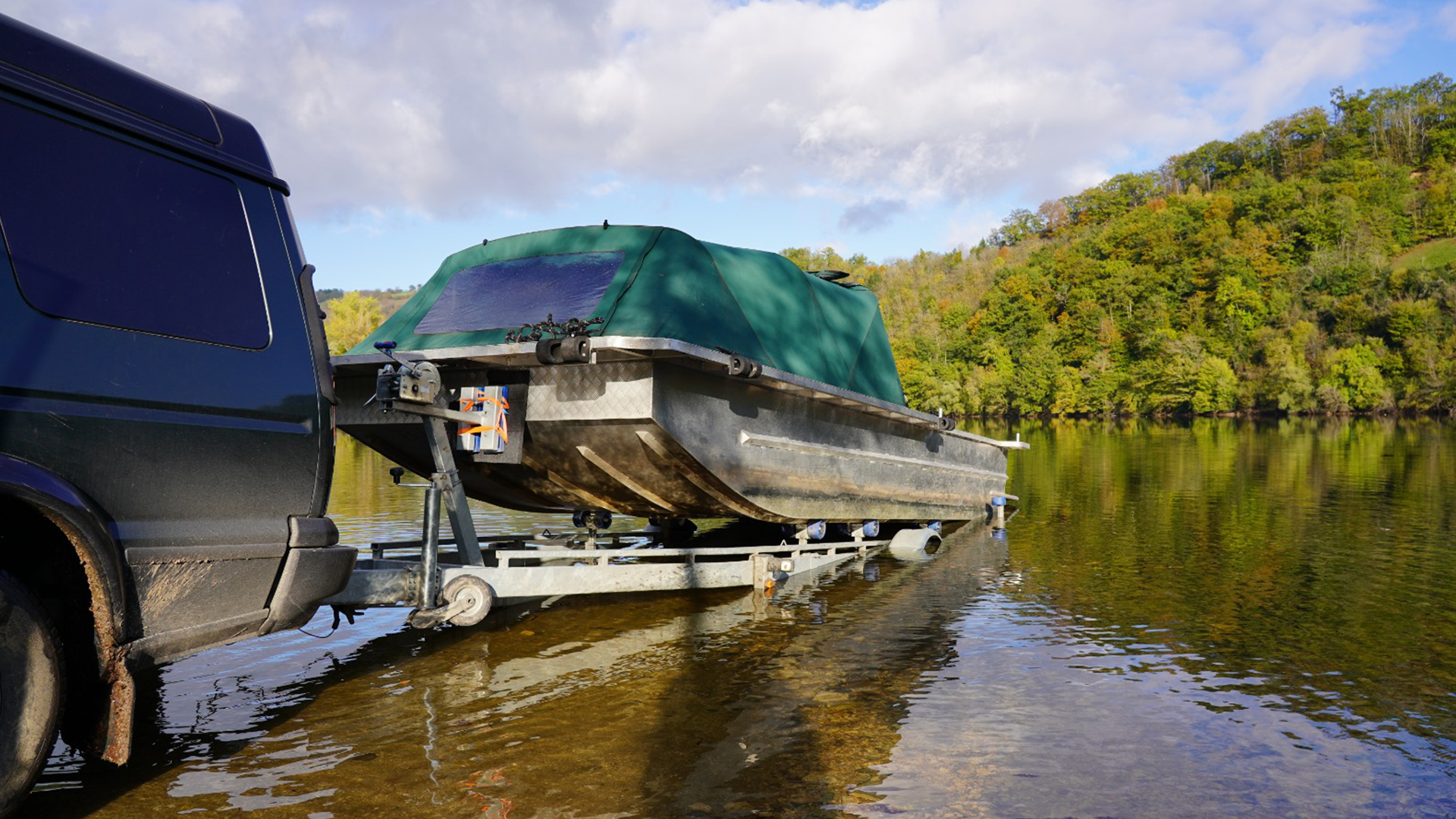 Higher stretch = € 175,- (to Vers) or maybe a lake?
Endtackle = price based on purchase, just ask!
Rodlocks = € 9,95 per piece (with rodrest € 12,95)
FAQ
1
When does which boat leave?
2 boats (a comfort and a luxury boat) depart from Friday to Friday and depart on a higher stretch. 2 boats (a comfort and a luxury boat) depart from Saturday to Saturday and depart on our own stretch.
2
How much bait do I need during my fishing week
We always recommend that you have 50-100 kg of bait with you. We sell our own freshly made boilies in 20 and 24 mm on location. Ideally suited to the river. Please let us know in advance if you want to order them and they will be ready upon arrival.
3
Are the boat prices per person or per duo?
The boat prices are for 2 people.
4
Are there any additional costs?
The only additional cost we charge is € 20 for the use of the gas bottle for cooking. You also have to buy a license yourself.
5
What else should I pay attention to when I rent a boat?
- The boat must always be returned with fuel (euro 98). - We rent the boats without a fishing license.
6
When is the best time to rent a boat?
The great thing about the Lot is that you can come in any season. Spring, summer, autumn or winter, every season has its own charm. The most popular months are between April and October.
7
Which stretches can I choose to fish?
We bring the boat wherever you want to go. A stretch higher up? a thrust lower? Everything is possible. Call us and we will think along with you!
8
How far is the drive / flight to Lot Experience?
It is about 1100 km to Le Temple-sur-Lot. Assume 12-13 pm with stops. You can park your car safely on our site. Prefer the plane? Flights to Bordeaux are the easiest. At the airport you can rent a car to come our way. Also easy because you can do your own groceries and you are flexible!
Booking conditions:
50% deposit within 7 days after booking.
Balance due 2 months before arrival.
Cancellation costs up to 2 months before arrival: the down payment.
Cancellation costs within 2 months before arrival: the full travel sum.
After payment you automatically agree with our Terms and Conditions . .